or to be more precise, a roombox. We have 5 dogs of which 3 are Rhodesian Ridgebacks. One of them is called Gumu, but we also call him Mr. Pumppulsson. To you, who don't know the breed, I can tell you that Ridgebacks are probably the most greedy dog breed, they have bottomless stomachs and do anything to get some food. And food is anything that remotely seems like food. The only thing they won't eat are canned mushrooms - I think that there hase to be something seriously wrong with them, should I pass them also?
So, I would love to have a Mr. Pumppulsson's meat store with a miniature Gumu inside having his stomach full, blood dripping from his lips and chewed bones scattered on the floor. On the door there would be a sign - "Closed due owner ate everything" Now I just have to find some affordable dollmaker who could make a good replica of Mr. Pumppulsson, isn't he cute?
As a small boy
Very strange sleeping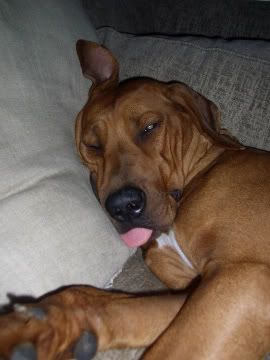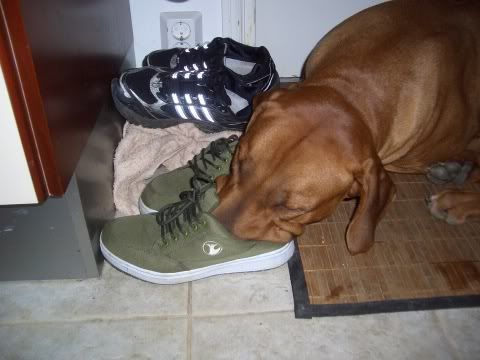 or he's passed out and I have really bad feet... :D
Being nice to little brother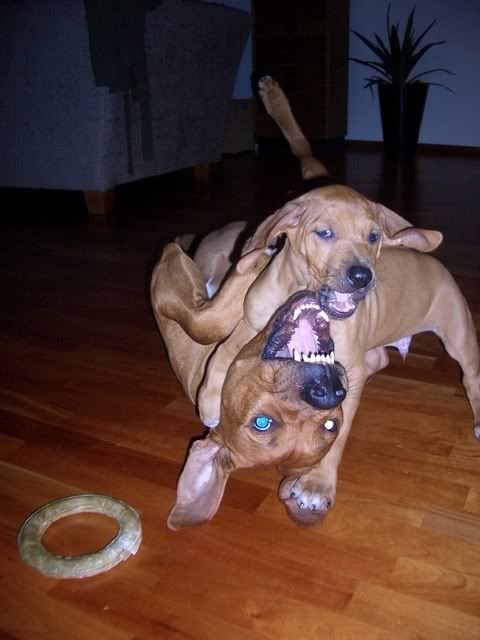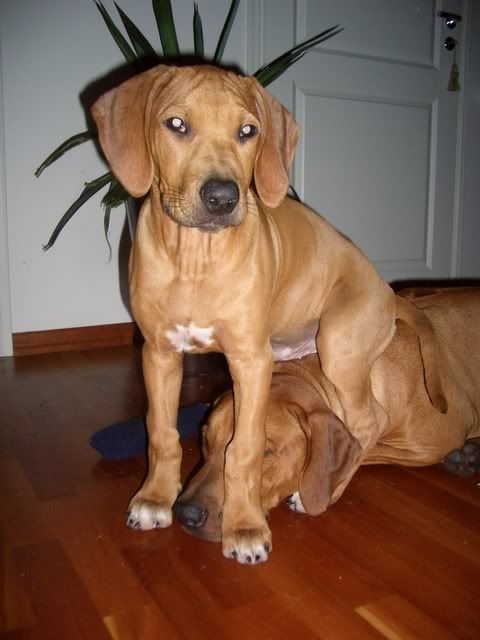 He really needs his own meat store, although I assume he would appreciate a real one much more :D
See ya!